Powerful load capacity
With box-type heavy frame design, its anti-bending and torsional modulus is greatly improved, and the rigidity is improved above 30%.
Strong travelling capacity
High power 162kW engine + Fast 8-gear gearbox, it is more powerful and more mobility.
Innovative layout
Power system and transmission system are of optimized layout; the bedplate is more flat with super-large storage space.
Diversified matching options
Functional matching: Auxiliary winch is optional, and the customers could choose independently to satisfy diversity of working conditions; superstructure air conditioner is optional;
Regional matching: Engine emissions complies with Euro 3, Euro IV, Euro V standards;
Tire: radial tire, bias tire.

The follwoing is our truck mounted crane.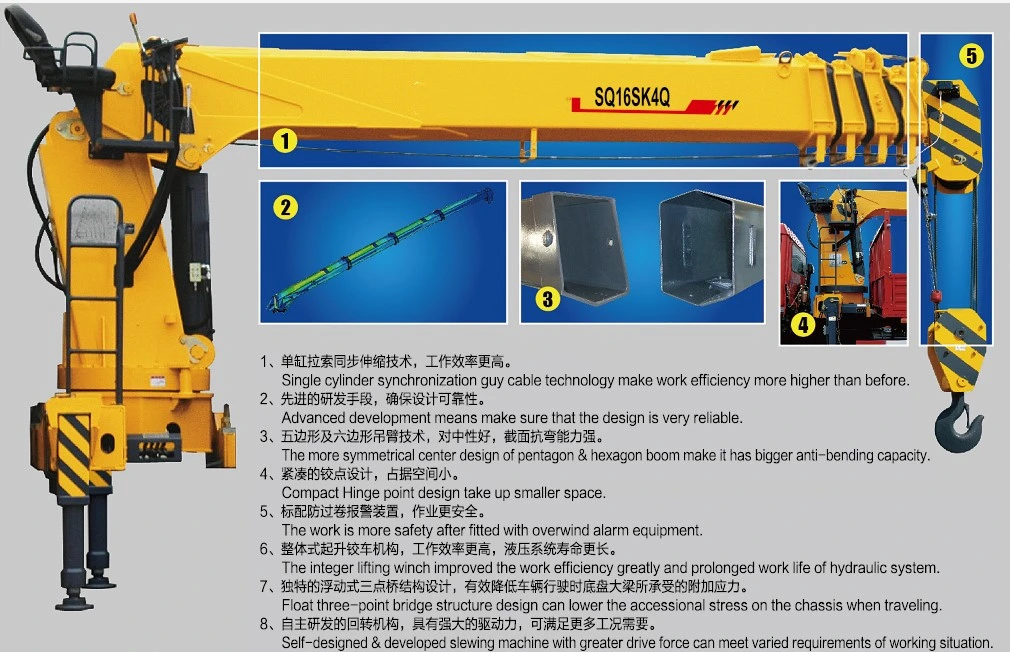 We have 2 ton , 3.2 ton , 4 ton, 5 ton, 6.3 ton,8 ton, 10 ton, 12 ton, 16ton,18 ton, 20 ton truck mounted crane. And we have knucle boom and strait telescoping boom crane. All of the boom length and boom section can be manufactured as your requirement. The following is our 12 ton truck mounted crane specs. For more crane, you can contact me.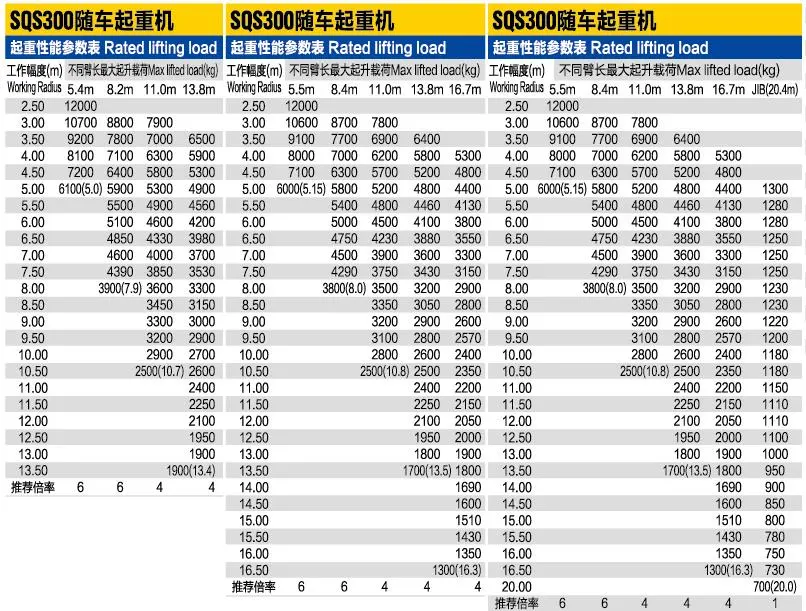 We also manufacture boat crane. For boat crane we have 1 ton to 12 ton . for both knucle boom and telescoping boom. And the boom lenght and boom section can be manufactured by the coustomer requirement.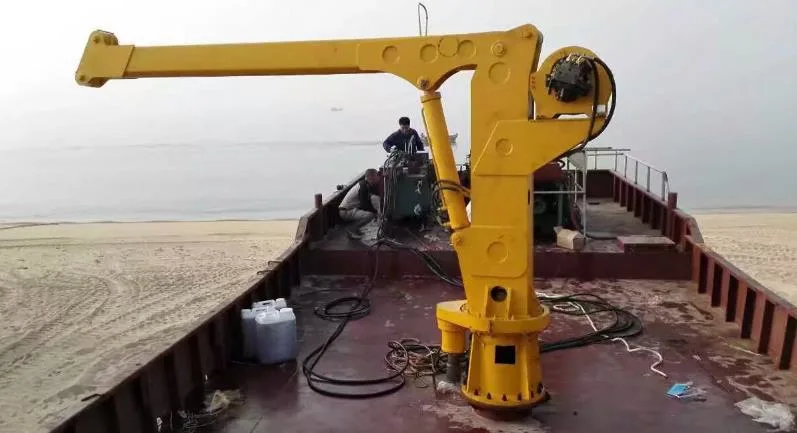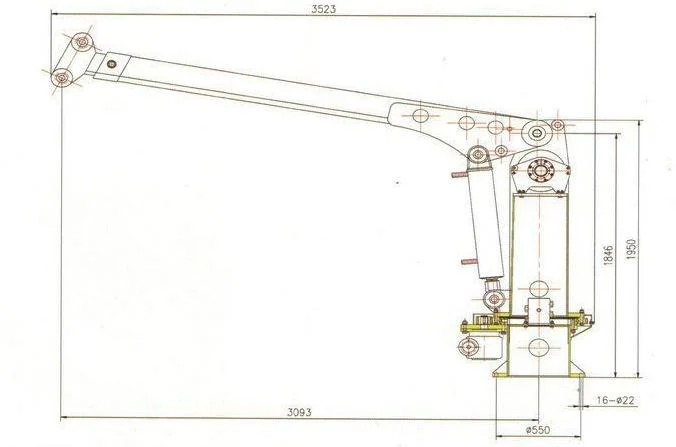 For more information about our crane, please contact me: