Double Entry High Pressure Split Case Engine Fire Control Pump
Technical Parameters
Pump Model

Capacity

Head
(m)
Speed
(r/min)

Power

Efficiency
(%)
NPSH
r(m)
Impeller's
Dia(mm)
Net Pump
Weight(kg)

m3/h

L/S

Shaft Power
(kw)

TPOW250-820

730

203

192

1480

561.3

68

4.5

703

2000

1200

333

186

769.4

79

1440

400

169

855.2

77.5

TPOW250-820A

700

194

173

492.2

67

669

1150

319

164

658.5

78

1380

383.3

150

736.9

76.5

TPOW250-820B

670

186

155

428.5

66

641

1100

306

148

575.8

77

1314

365

130

616.2

75.5
Pump Picture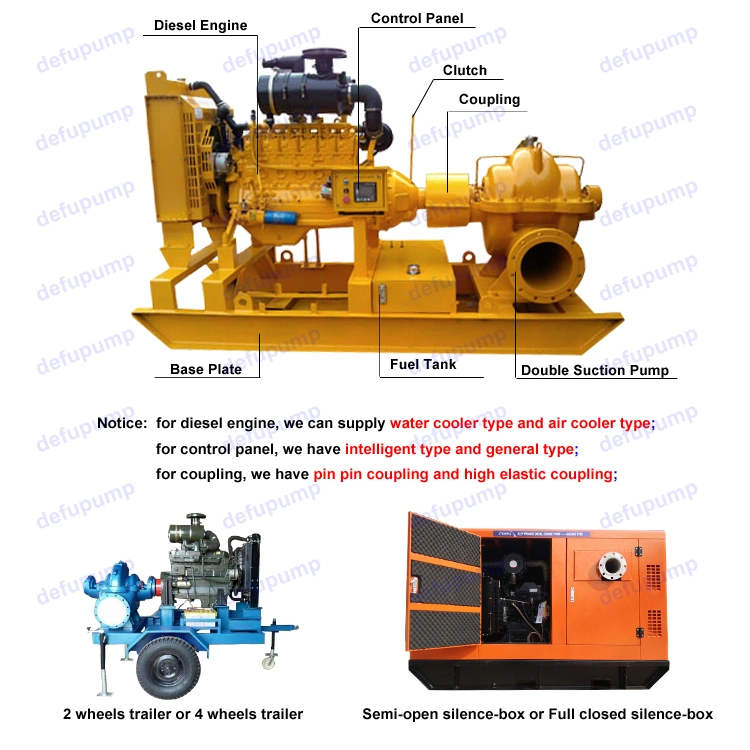 The pump is mainly used for transporting water or liquid which has the similar physical and chemical properties to water. It has large flow because there are two suction inlets on the impeller.
Package Picture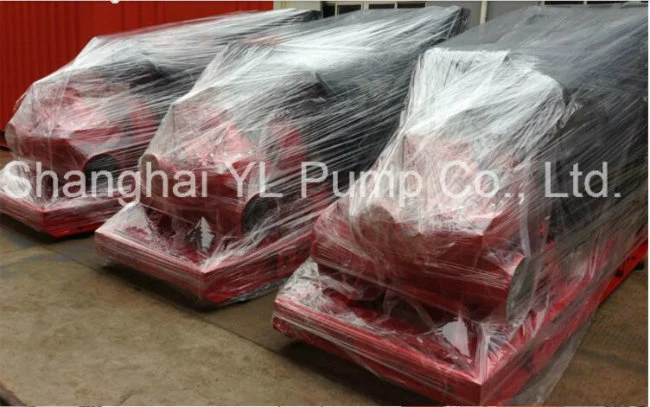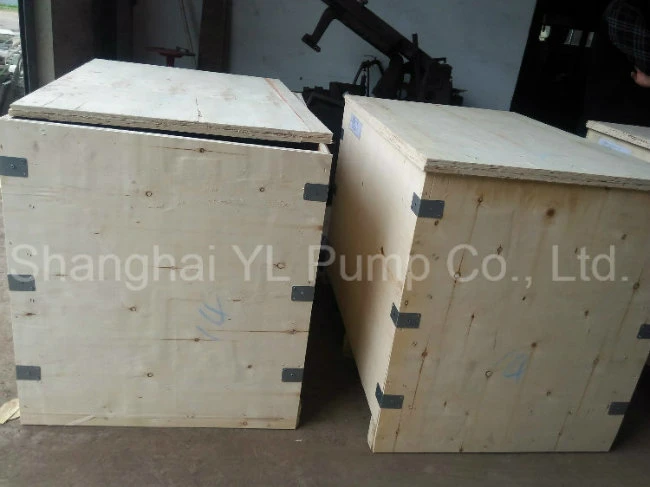 Application
1.the pump can be used for fire extinguishing for motor, transformer, factory and oil system. It can be used as standby fire pump in fire water system.
2.The double suction centrifugal pump is widely used in urban drainage, urban water supply, water plant. central heating system drainage for power plant. paper mill, water supply for air-conditioning system.
3.This kind of water pump has large flow, it is applied to farmland irrigation and drainage water conservancy.
4.The large soild particles which can be passed through are 20% of the pump impeller, our centrifugal pump is used for conveying wastewater, sewage in mine, drainage pumping staton, iron and steel metallurgy, petrochemical refining and other fields.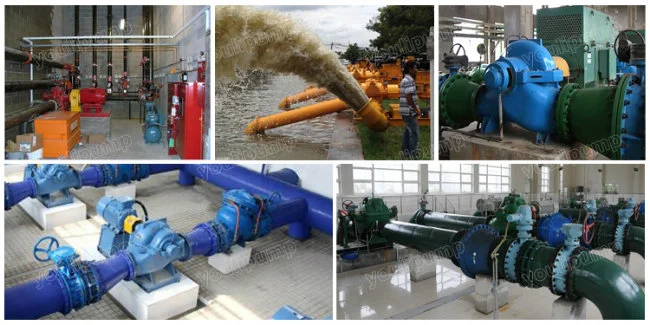 The Service
1.Delivery: Delivery time will be on time as the contact. Usually, the delivery time is of centrifugal pump is for 15-25 working days.
2.Warranty: 1 year for the pump body, 3 months for the main working parts.
3.Package:According to your quantity, we use plywood case which is durable for ocean transport.
4.Shipping: By Sea and By Air
5.Payment: We are accept T/T,L/C,West Union and so on.
6.Pre-sales Service:According to your requirement, we will give your our profession advice of pump solution.
7.On-sales Service:We will clearly show you everything in fact when you place an order with us. We will takes photos or videos to show you order production situation.
8.After-sales Service: We will full report you the production progress and plan. Meanwhile, we will follow up the pump working conditions per three months when the pumps put into use, and can send the spare parts to you within one week if you need.
Our Client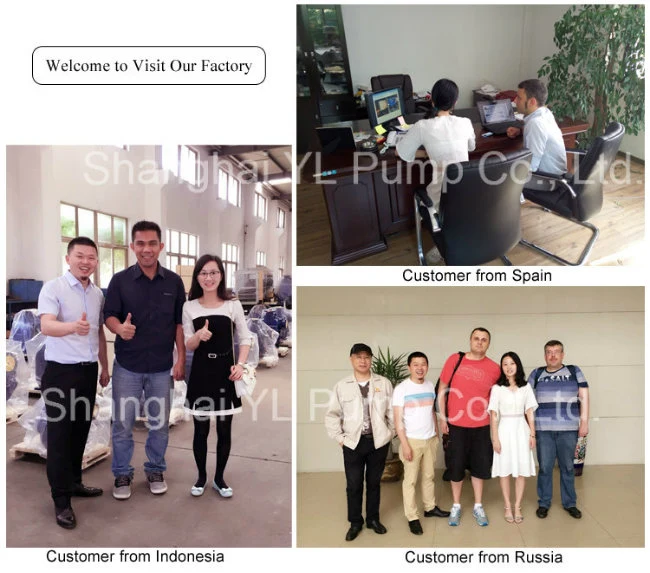 Contact Us