HME Breathing System Filter Used For Anesthesia Apparatus To Filter Bacteria And Virus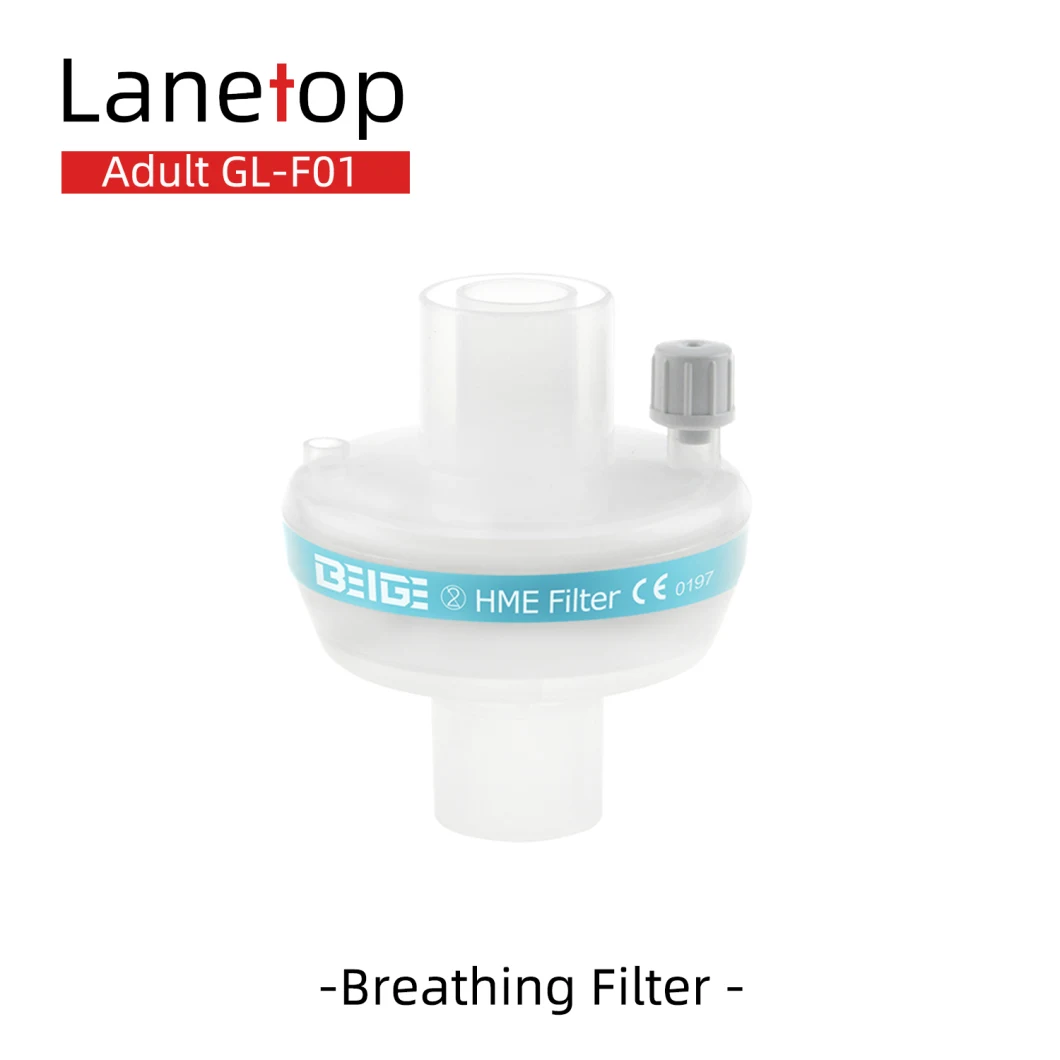 Product Name:Breathing Filter/HME Filterter
Item No.: GL-F01 Adult
1. Humidification,insulation and filtration,used for anesthesia apparatus to filter bacteria and virus.
2. Made of medical grade high Polymer Material,Apply to all kinds of anthesis breathing piping system.
3. Reducing risks of cross contamination on expiratory circuit by restricting entry of infections microorganisms back into the ventilator.
4. Can effectively filter out and stop the bacteria in patients with respiratory tract, to avoid crossing infection and lung infection.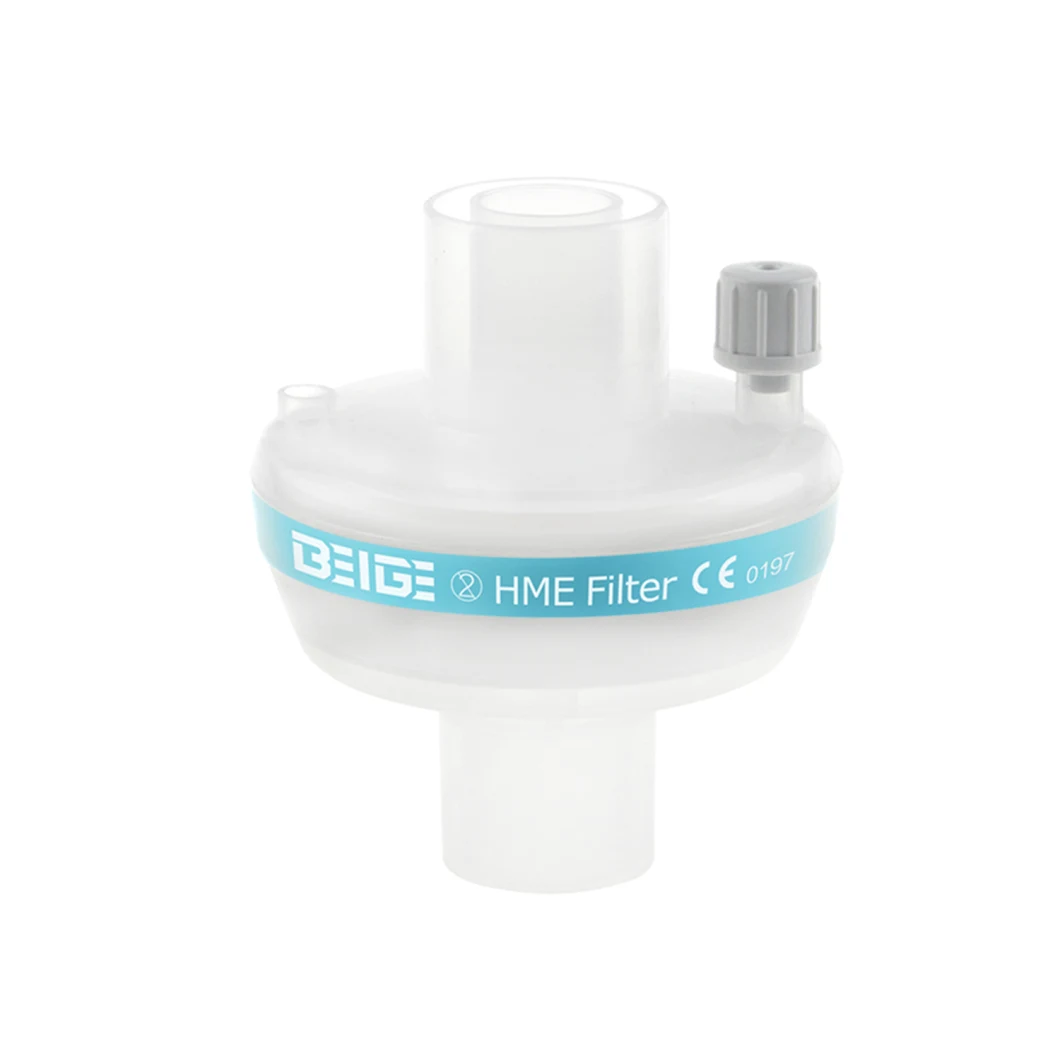 | | | | | | | | | |
| --- | --- | --- | --- | --- | --- | --- | --- | --- |
| Number | Model | Spec. | Recommended Tidal Volum | Moisture Loss MG H2O/l air | Resistance(pa) | Bacterial Filtration Efficiency(%) | Viral Filtration Efficiency(%) | ISO international standard interface |
| GL-F01 | HME Filter | Adult | 150-1000ml | 30@Vt1000ml | 80 at 30L/min | 99.99% | 99.99% | 22F/15M |
| GL-F02 | HME Filter | Child | 150-1000ml | 30@Vt1000ml | 80 at 30L/min | 99.99% | 99.99% | 22F/15M |