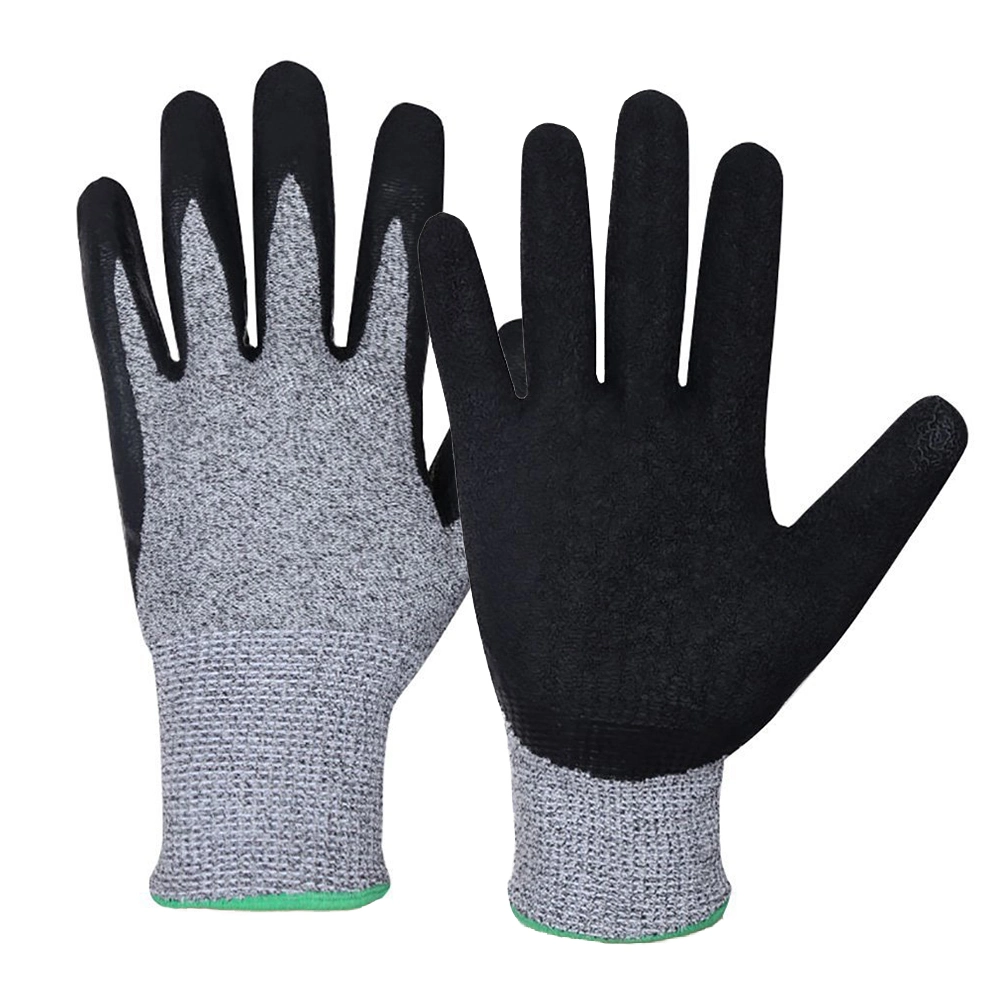 The material
Anti-cutting gloves can be divided into three types in terms of material.
One is metal gloves, woven from countless small rings.
Its purpose is to protect the hands from being cut during the operation with cutting machinery.
According to the needs of the operation, the anti-cutting gloves can be divided into three fingers and five fingers protection 2.
Mainly used in meat processing and extreme mechanical strength operations, high cutting risk work.
Steel plate finishing, equipment and tools manufacturing personnel wearing this glove, can protect the hand and wrist, can safely operate, improve processing efficiency.
The second is BLADE X5 TM yarn with high-strength polyethylene and glass fiber as the core and new fiber as the outer layer. This kind of material has better cutting resistance, and HPPE is also a good fiber cutting resistance material.
Light weight, comfortable to use, and after steel wire processing, cutting resistance product standards far beyond CE5.
The non-cutting gloves have no coating on the back, are breathable and comfortable, and provide ideal flame retardant and cutting protection. They are mainly used in automobile parts assembly, product packaging, electronic and electrical assembly, light assembly.
The third is anti-cutting gloves made of Kevlar.
The BLADE X5 TM yarn with the new fiber as the outer layer is not easy to shed, does not change color when seen on the light, and has excellent wear resistance and cutting resistance. Its strength is 15 times that of the steel of the same quality. It is comfortable to wear elastic and easy to clean.
Notable feature is super durable, good elasticity, easy to wear off, breathable and comfortable, does not affect the hand joint activities, more can effectively prevent the cutting tool and sharps of palm, finger, apply to more industry and the environment, but also increase the functional sex of the glove itself, such as oil pollution environment anti-skid function, laceration resistant, puncture resistant, etc.
In addition, a large number of yarn gloves on the market do not have the function of anti-cutting and can only play a basic role of protection when working with both hands. Therefore, it is particularly important to choose suitable gloves for different working environments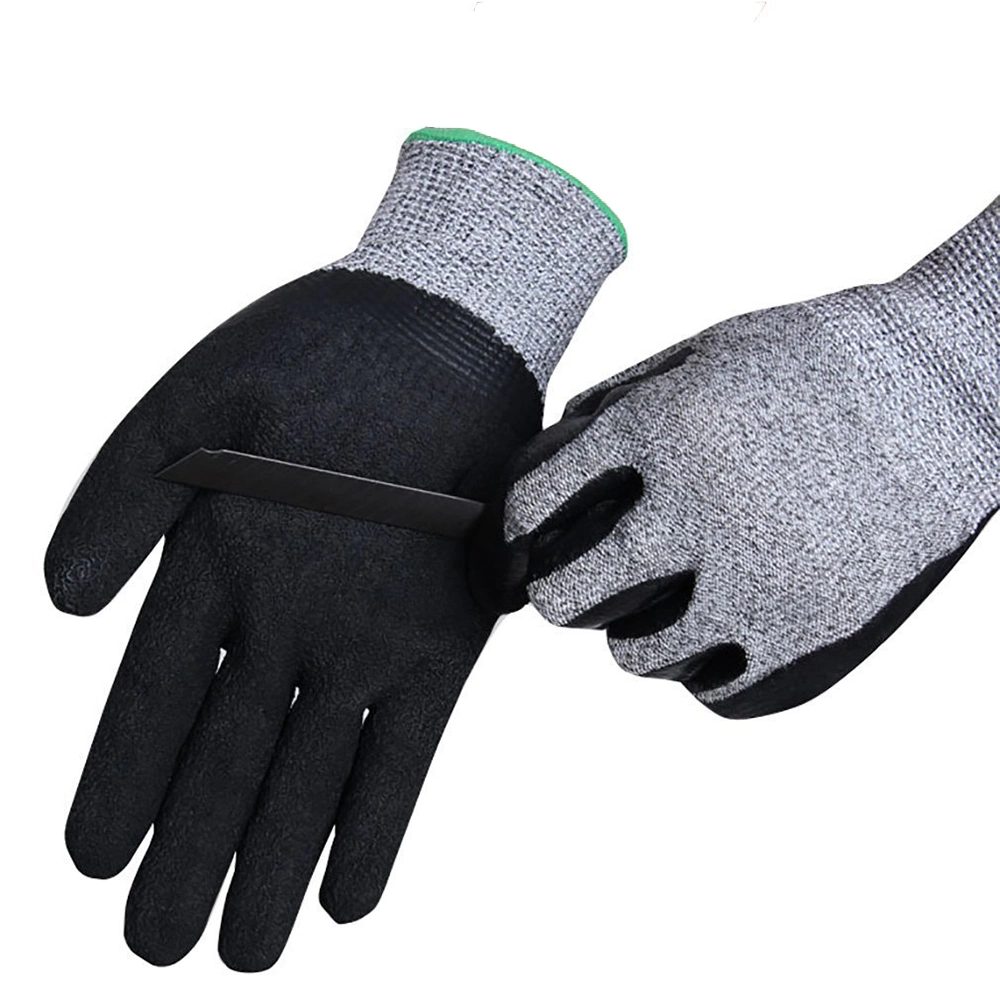 use
When selecting anti-cutting gloves as a risk prevention measure, in addition to considering materials, use and price, users should also be aware of the limitations and care of the gloves, which can be found in the glove instructions or labels.
1. Different anti-cutting grades and performance, suitable for different workplaces.
For example, when collecting waste or disposing of broken glass, it is not advisable to use a single metal-resistant glove.
Because the gloves are made of steel wire, they have dense holes that can be penetrated by sharp objects.
At this time, you can choose BLADE X5 series dipped glue or palm reinforced cowhand anti-cutting and anti-puncture gloves, which can achieve double protection.
For another example, when it comes to food industry, light assembly work, auto parts assembly and electronic and electrical parts work, BLADE X5 fiber and Lylar knitted gloves are the best. This glove can be used alone or as a protective pad for other gloves.
2. Gloves should be the right size.
The size is too small to wear comfortably, and the restriction of blood flow is easy to cause fatigue;
If the size is too big, the operation is not flexible and easy to fall off.
Gloves should also be used for adequate protection.
For environments where high grade anti-cutting gloves should be used, low grade anti-cutting gloves should not be used.
Only general anti-cutting is required for the service environment, and no high-grade anti-cutting gloves are required.
These figures can be found in the glove instructions.
For example, in practice, anti-cutting gloves are not completely anti-cutting, and are only suitable for cutting tools operated by human. Knitted fiber gloves cannot resist serrated or wavy blades.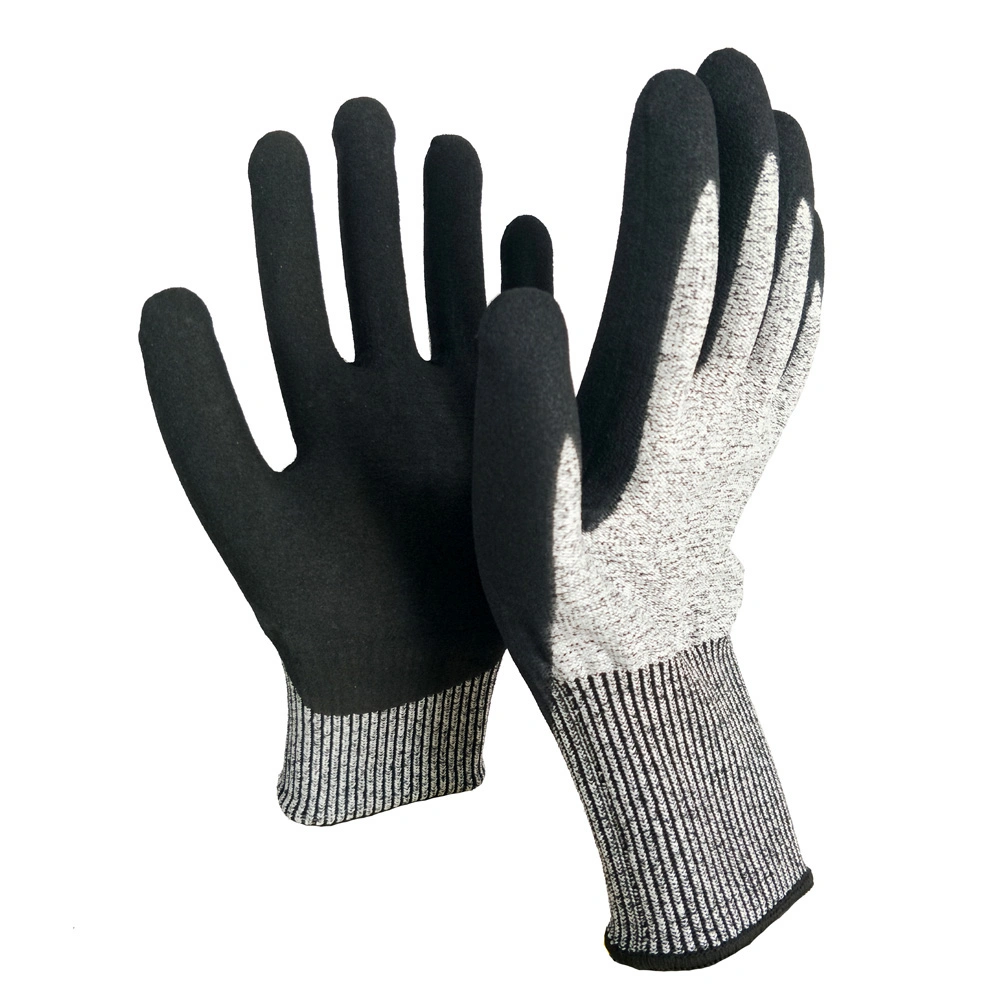 Matters needing attention
When selecting hand cutting as a risk prevention measure, we should consider not only the material, use and price, but also the opinions of our staff and let them participate in the selection of models and styles.
It is important to note that the user must be aware of the limitations and care of the gloves, which can be found in the glove instructions or labels.
For example, anti-cutting gloves are not completely anti-cutting and are only suitable for cutting tools operated by humans. Knitted fiber gloves cannot resist serrated or wavy blades.
In the life perhaps is sanitation worker when repairing the flowers and plants that take thorn, unfavorable use prevent cut glove.
Because the gloves are made of steel wire, they have many dense holes to allow thorns to penetrate.
Anti-cutting gloves are designed for industrial safety in the long run.
In long-term use, the gloves will inevitably have small holes if they come into contact with sharp objects. If the holes in the gloves are too large, it may threaten the safety of the user. At this time, the gloves need to be repaired or replaced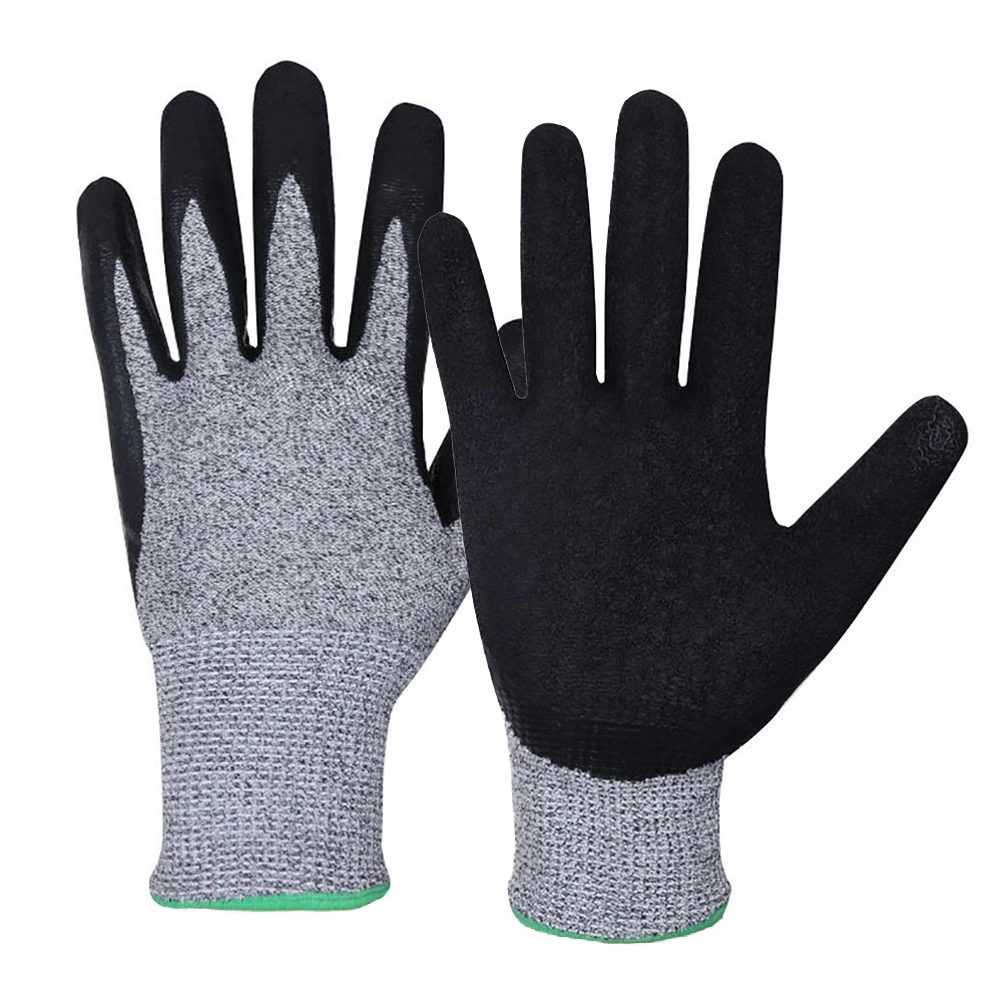 FAQ:

Q:what is your MOQ?
A: 30000pieces

Q:Compared to similar products, what advantages you have?
A:We have professional manufacturers, as well as strong productivity

Q:Can I get some samples?
A:We are honored to offer you samples for quality check.

Q:What kind of shipping?
A:Shipped all by sea, air, land. Pls Consultation in advance.

Q:Do you accept OEM service?
A:Yes, OEM is welcome for bulk orders, detail requirement pls consult our sells staff