Full Hydraulic Cutter Dredger Depth 14m Dredging Machine/River Mining/Dredger at Low Cost
About HID Dredging Machine/Cutter Type Dredging Equipment:
HID dredgers designed and manufactured for 30 years and have been exported to more than 37 countries. We are Fortune 500 companies chosen manufacturer with 30 years' dredge workmanship.
Working area: River, Coastal, Reservoir, and Lake Function and use: Desilting, Broaden river for ship
navigation, land reclamation, scours, blows fill project. Suitable for dredging river clay, mud, and coastal deposits.
We design and manufacture various of dredger models:
→ Dredging depth: 1.0m - 30.0m (underwater) → Output: 500 m3/h - 8000m3/h
→ Discharge Distance: 100m-4000m
Optional Device: 1) Booster Pump Station;
2) Spud Carriage;
3) Submersible Pump;
4) Bucket Wheel Cutter;
5) Anchor Boom and Anchor Winch;
6) WorkBoat/Tug Boat;
7) Discharge Pipeline-HDPE Pipe, Rubber Hose, Floaters, Steel Pipe
8) others based on buyer's need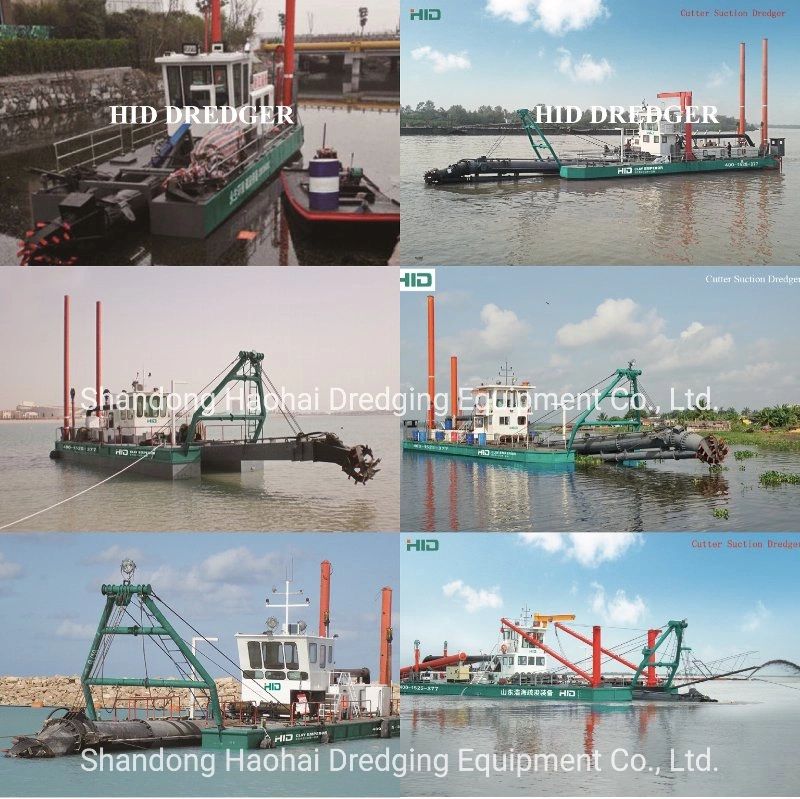 ABOUT HID DREDGER:
A wide range of use applications
High efficiency, large output, far pump distance, low fuel consumption
Full hydraulic control with Rexroth, Vickers
Siemens PLC operation with the operation convenience
Engine choice from Weicchai, Cummins, Caterpillar and more.
Australia Technology Dredge Pump available
The

modular design

enables fast assembly with HID seniors engineers

Dredger components available in factories to allow short delivery times

Control the working process of dredging and pumping, delivering dredged materials. lower cost;

Follow manufacture guideline: CCS-ZC standard
It can pass CE, BV CBS, and more certificates.
Western Dredge brand parts, easy to find globally

Can choose reliable Chinese brand parts to lower costs

Gain access to our sales team, design team, manufacture team 24/7
Lifetime Technical Assistance
Optional equipment is available such as Spud carriage, anchor boom.
Please leave a message to Global Director of Sales and Management Bella Wang for more information
- HID Dredger Technical Specifications:
| | | | | | | | | |
| --- | --- | --- | --- | --- | --- | --- | --- | --- |
| HID DREDGER MODELS | HID-CSD2008 | HID-CSD2510 | HID-CSD3012 | HID-CSD4016 | HID-CSD4518 | HID-CSD5522 | HID-CSD6024 | HID-CSD7525 |
| TOTAL LENTH | 16M | 22M | 26M | 36M | 36M | 38.95M | 38.95M | 49.5M |
| PONTOON LENGTH | 12M | 14M | 17M | 25M | 25M | 29M | 29M | 41M |
| DEPTH | 1.5M | 1.6M | 1.6M | 2.0M | 2.0M | 2.2M | 2.4M | 3M |
| WATER FLOW CAPACITY | 500-600M3/H | 900-10003/H | 1200-1500M3/H | 2000M3/H | 3000M3/H | 3500-4000M3/H | 5000-7000M3/H | 8000M3/H |
| DISCHARGE DISTANCE | 600M | 1000M | 1200M | 1500M | 1500M | 1500-2000M | 2000-2200M | 4000M |
| DREDGING DEPTH | 6M | 8M | 10M | 14M | 14M | 16M | 18M | 25M |
| OPERATION SYSTEM | PLC/ELECTRICAL | PLC | PLC | PLC | PLC | PLC | PLC | PLC |
* Note: All Technical Specifications can be Customized based on your actual dredging needs and working conditions.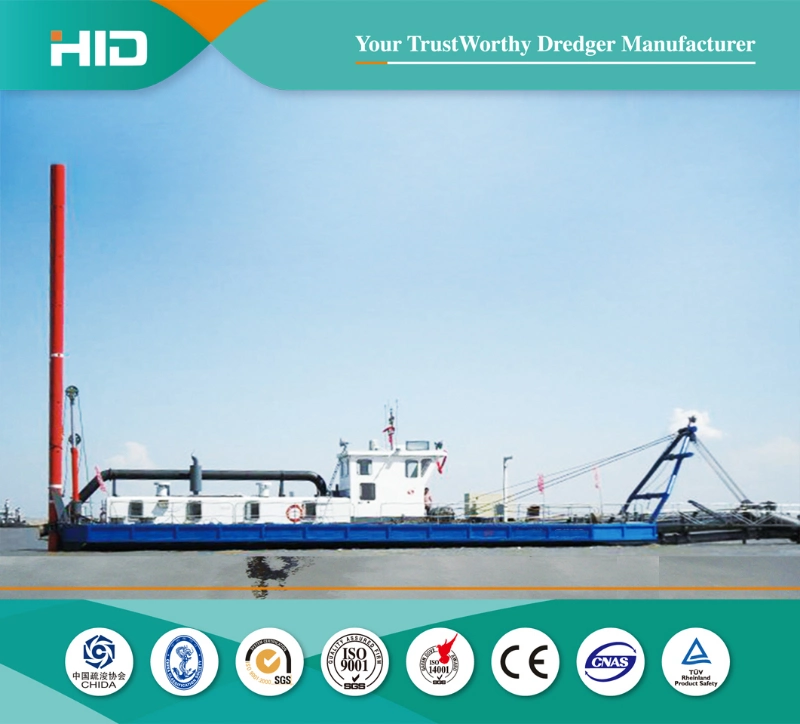 HID Dredging Equipment Manufacture, Shipping, Assembly, Operating: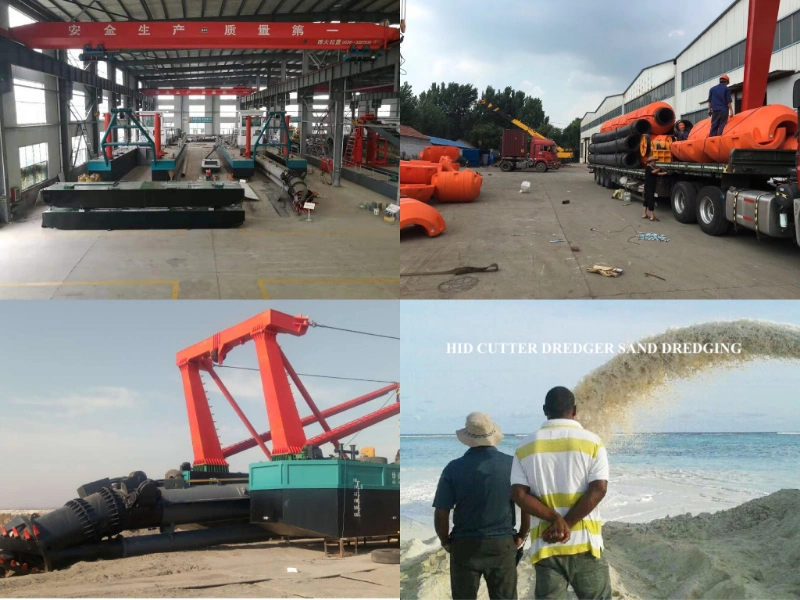 HID SERVICES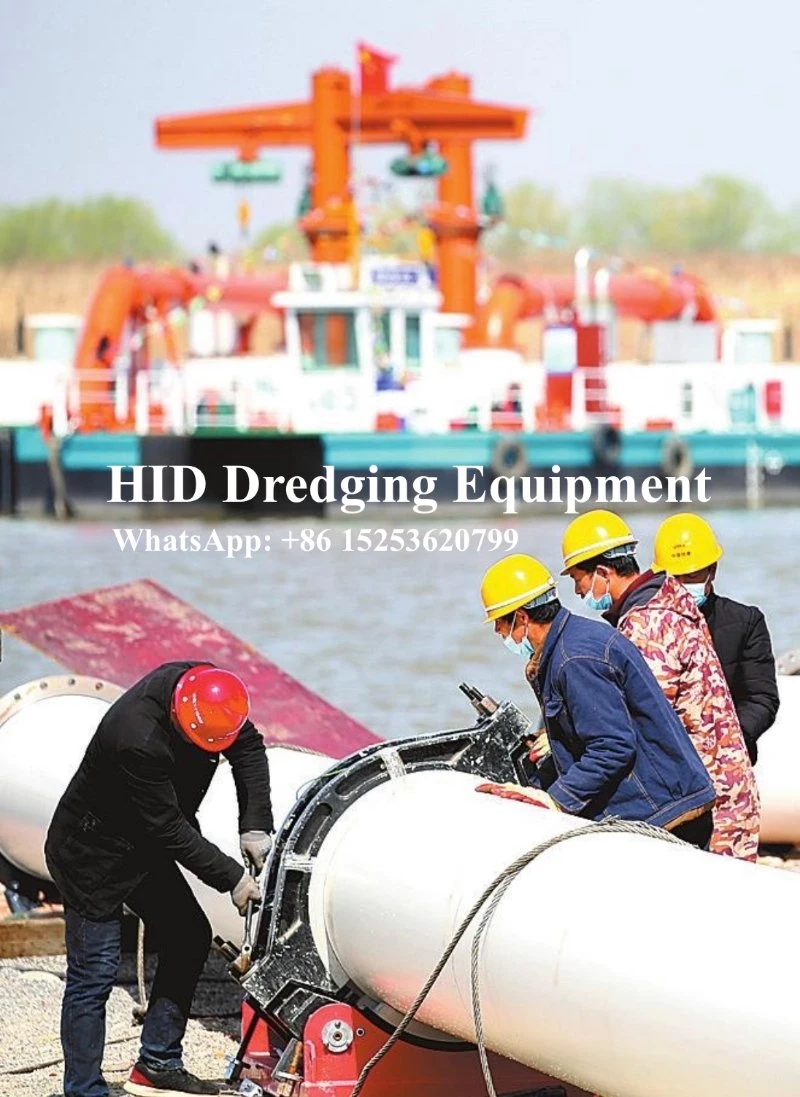 HID Dredger After Sales Services:
Free dredger consultation and free product drawings
Customize dredgers based on the client's actual dredging needs
On-site visits and factory visit services provided by HID
Arrange 2-3 HID senior engineer and technicians to enter the working site within 36 hours
Free professional assembly, training and operating to make sure dredger operates smoothly
1-year warranty and Lifetime technical assistance

Sign after-sales service agreement with HID clients

Offer spare parts at a discounted price
On-site parts available
HID company requires the responsible Sales team, design team, manufacture team available 24/7 to best serve clients.
HID Global Cusometers factory visiting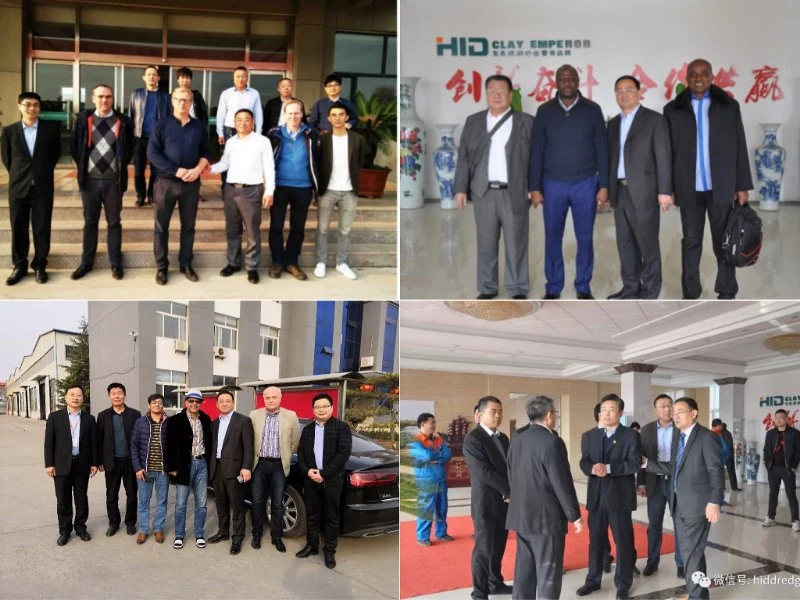 HID Discharge Pipelines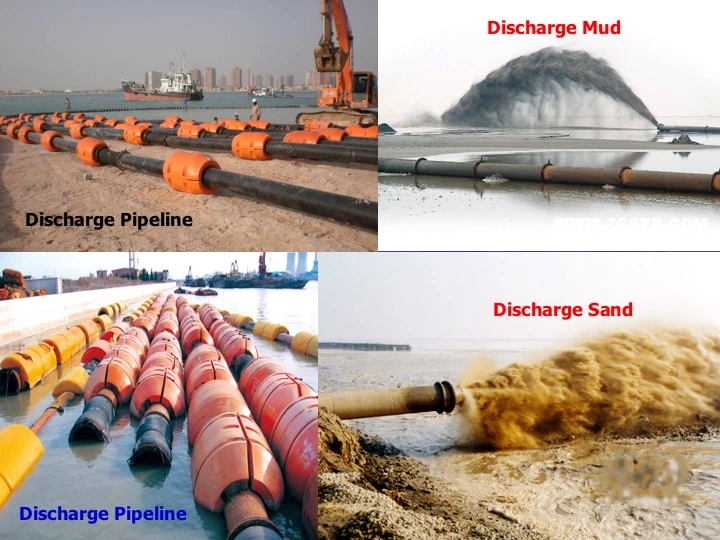 Why Choose HID Dredgers:
30 years' dredger manufacture workmanship

Fortune 500 Company chosen supplier

Large production, ISO 9001 quality system

6 manufacture shops, R&D center, testing pool

Presences in 37 countries

10 series of dredging equipment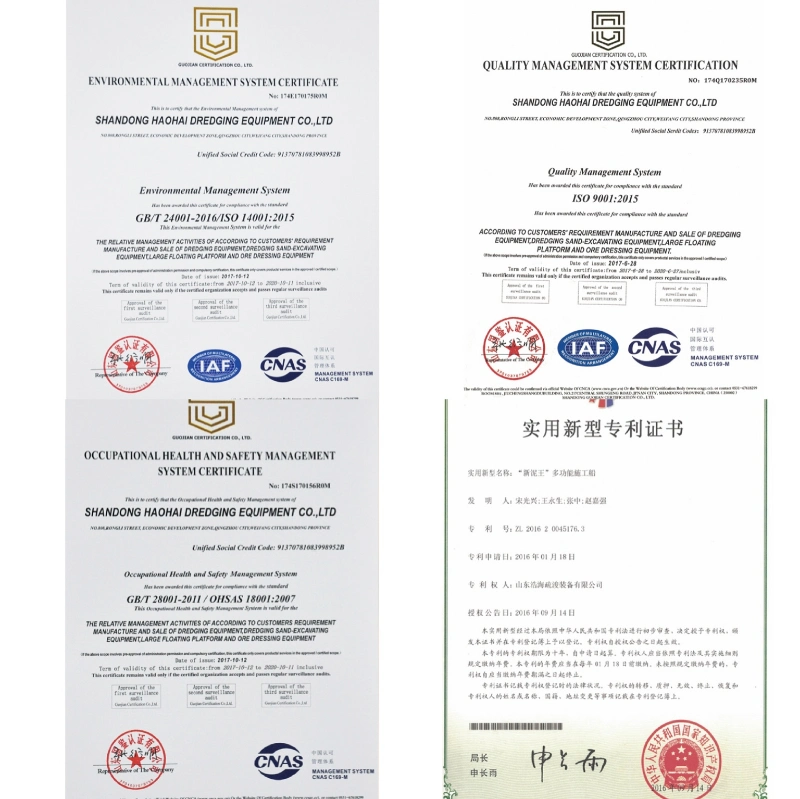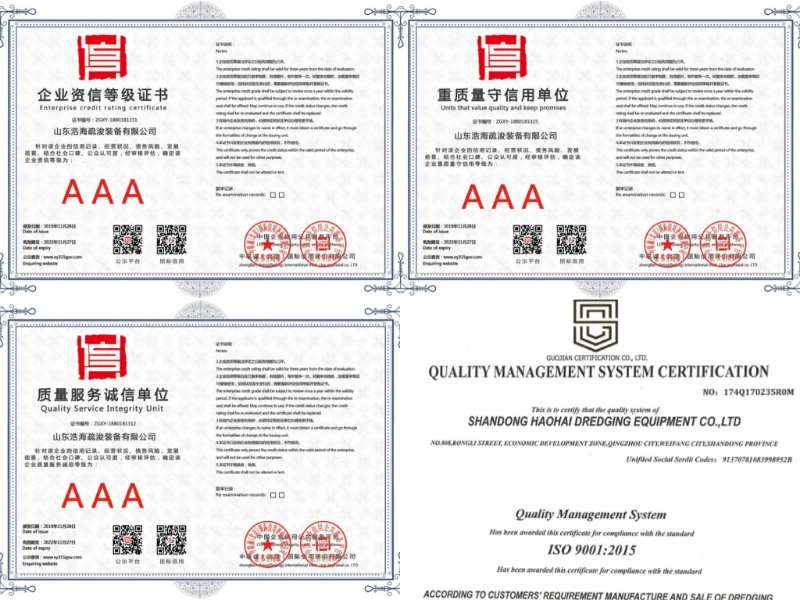 HID Other Equipment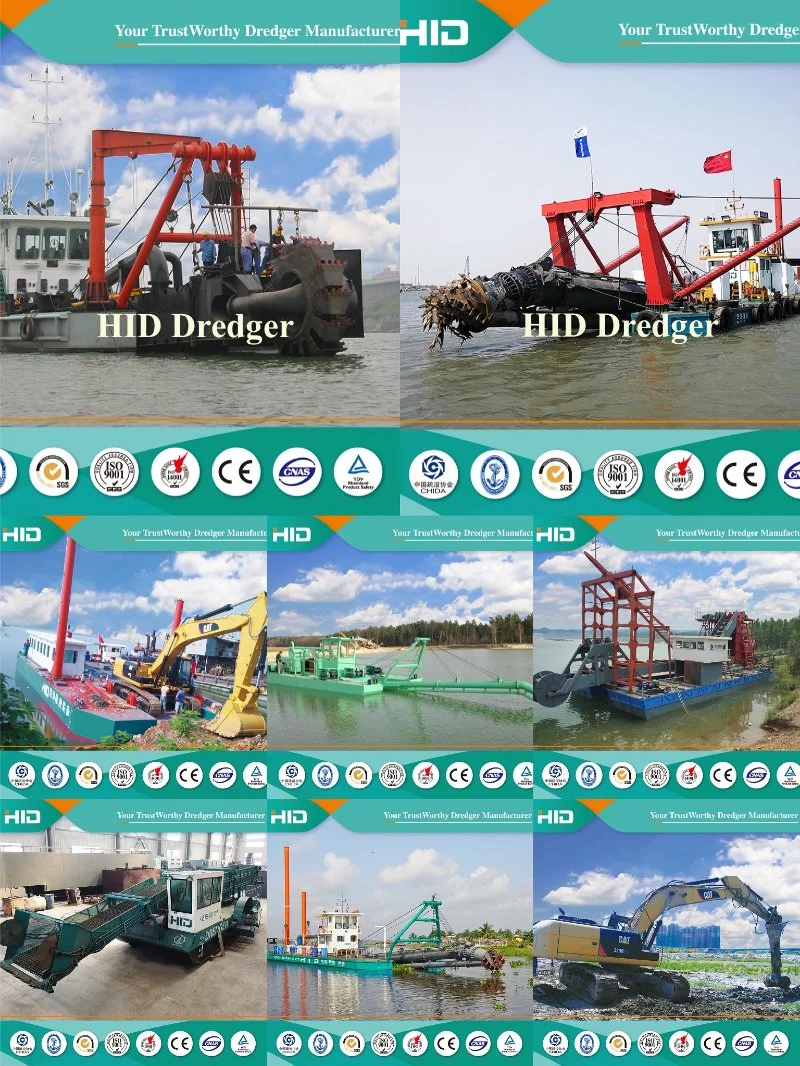 9, FAQ
Q1, Is HID a factory or trading company?
A: HID - Shandong Haohai Dredging Equipment Co., Ltd is a leading dredger manufacturer in China, we have

6 factories and over 100 workers

to enable large production.

Q2, What are the services the HID company is providing?
A: Free dredger consultation, drawing design, customization, on-site visits,

24/7 availability

, free assembly, training, operation testing, and lifetime technical assistance.

Q3, What are the delivery terms?
A: HID Dredger delivery can be in

containers or in bulk

depends on the dredger size. HID has in-stock dredgers, and constantly storing dredger parts, pipes, pontoons, to shorten the delivery period for special needs.

Q3, What about the payment terms?
A: Payment can be paid in

T/T or L/C,

payment terms and financial support can be discussed.

Q4, What are the warranty terms?
A: HID provides a standard

1-year warranty

, free problem solving with

lifetime technical assistance



Q5, Why you say HID is your trustworthy dredger manufacturer?
A: HID is a trustworthy dredger manufacturer because we have 30 years' manufacturer workmanship,

manufactured for many Fortune 500 companies globally

. HID continuing to innovate and develop new products such as amphibious dredger, salt mining dredger and more, upgrades existing dredger technology. Our engineers and designers are hired from prestigious dredger institutions in China.

Our products are working in more than 40 countries so far and have 6 global offices to better serve our clients.
Welcome to HID Factory, we are looking forward to providing free consultation for your dredging projects, customize the dredge just for you, manufacture, delivery, assembly, train, operate, and provide lifetime technical assistance to achieve your dredging goal!